Art by Jen Goode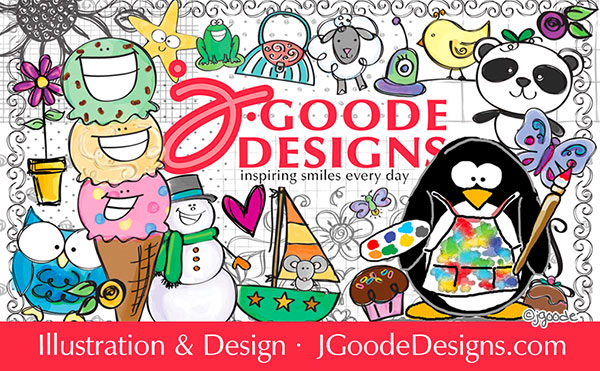 More about Jen
You can find tons of creative inspiration from Jen Goode by connecting with her on Facebook, Twitter or checking out ideas she shares through a variety of online locations.
100 Directions – Jen's creative lifestyle blog where she explores the idea of finding creativity in every day. Jen shares creative insight, project tutorials, recipes and a view into her thoughts of creative living. She also shares some perspective on life as a Creative Professional, writing about business and the day to day of a work-at-home mom.
Projects for Preschoolers – Jen shares ideas to inspire creativity with our youngest creative minds… preschoolers. You'll find art, crafts, science projects, book reviews and even fun food ideas.