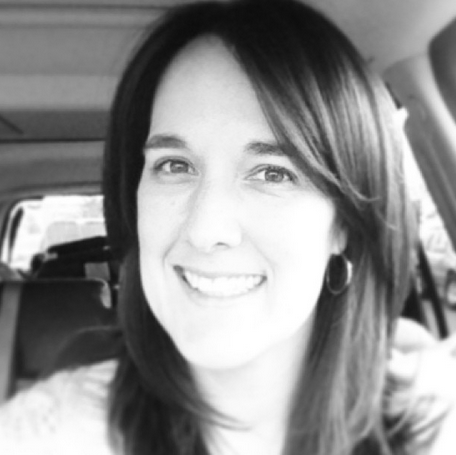 About the Art

Jen Goode creates art with the goal of "inspiring smiles every day". She has over 17 years of experience creating art for commercial use. Her illustrations have sold over $1million in products through print on-demand and are now available for licensing. Her art spans a variety of styles for the young at heart from children to adults. Jen is also a project designer, creating DIY projects and tutorials for a number of manufacturers including Decoart, Rit, Plaid, Clearsnap, Xyron, Buttons Galore and More to name a few.
You'll find whimsical, fresh and "smile inspiring" art for:
Scrapbooking, paper products, giftware, textiles, giftwrap, stationery, partyware and much more…
About Jen Goode
Along with her illustration and Graphic Design skills, Jen Goode is fluent in various computer design programs and is no stranger to working with clients and deadlines. Her work ethic and attention to detail has helped her succeed at creating designs which have sold thousands of products world-wide.
Jen Goode is a multitasking entrepreneur working with art both on and offline and has loved art and crafting since she was "old enough to eat glue". She has been a creative professional since 1996 and is the owner and "doodler in charge" of JGoode Designs creating art, design and illustration. Since 2005 she has been selling her art through Print on Demand services and retail outlets.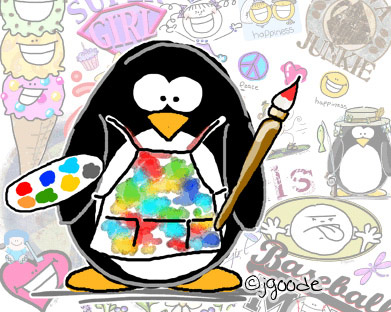 At age 7 Jen won a small community coloring contest and the seed for succeeding in the world of art was planted. Jen first realized her ability to sell her art in 5th grade when she started a hand-painted card and invitation business for a school project. She later earned the honor of becoming a staff member of the student design studio at her junior college. In 1996 Jen began working as a Graphic Designer providing print design services to clients. Finally in 1998 Jen started her first design company, Details of Design, offering design services for print and web media.
Jen is also very active in social media and performance marketing heading up the Newcomer program for Affiliate Summit. She guest writes for a variety of online outlets and is a member of the Craft and Hobby Association.