Mustache Design Wheel Stamp by Jen Goode for Clearsnap
This Mustache stamp wheel designed by Jen Goode for Rollagraph is manufactured by Clearsnap and available at a variety of online retailers.
This is the perfect design tool for all of your man crafts and guy themed projects. Use with any ink or paint on a variety of surfaces to create  DIY projects you love.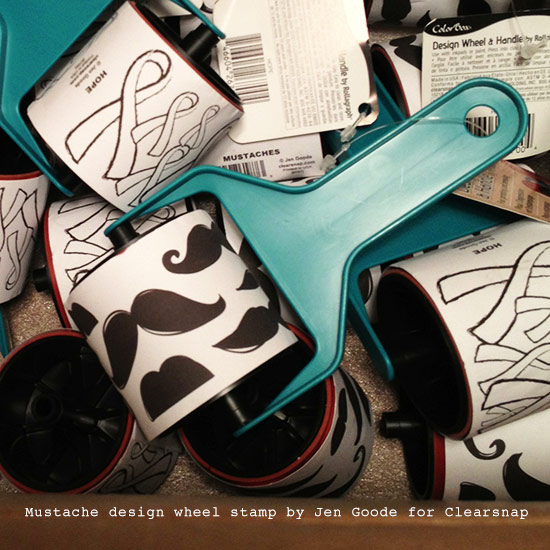 Design Licensed to and Manufactured by Clearsnap
Where to buy: